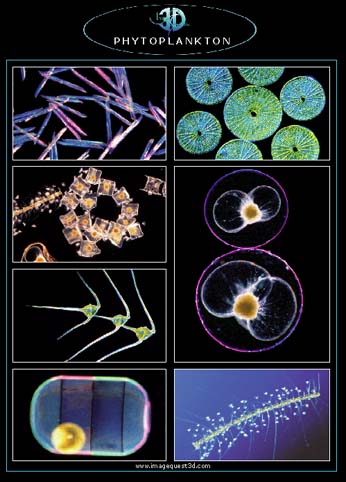 Note:Full text accompanies each panel. Only a portion of this, the introduction, is shown below.
This resource is much more important for the survival of this planet than all the rainforests and prairies put together. The microscopic plants of the sunlit surface waters of the oceans capture more oxygen than all other life forms. These are the organisms most likely to be affected by global warming, climate change and manís indiscriminate and careless pollution of the oceans. Not only are they incredibly important, they are miracles of design and structure. Victorian microscopists recognised this and converted millions into microscope slides. Those illustrated in image number two are just such an example. Many of the colours are structural - like oil on water.
All images are approximately x15,000.