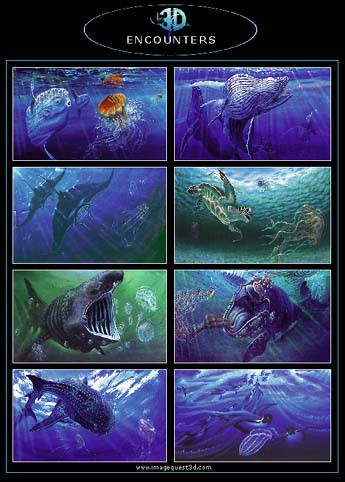 Note:Full text accompanies each panel. Only a portion of this, the introduction, is shown below.
Peter Parks, as did his mentor Sir Alister Hardy, has used his artistic skills to portray the marine world. His early career centred around biological illustration, for the Department of Zoology at Oxford and at the London Illustrated News. In recent years he has embarked upon a series of oil paintings which illustrate oceanic encounters known to occur but virtually impossible to film or photograph.
The scenes exhibited here depict a range of predator-prey relationships associated with open ocean plankton communities, seen by, or reported to, the author.