Manta Ray (Manta birostris)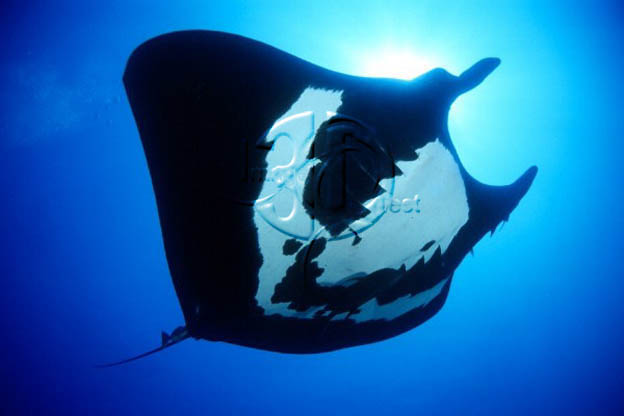 Photograph by Carlos Villoch
The Manta Ray or Devil Ray is the most spectacular member of the order Myliobatiformes (Family Mobulidae), which includes the stingrays, Butterfly rays and Cow-rays. Unlike most most, it is pelagic (an open ocean dweller) and a filter feeder on plankton and small fish. mantas grow to nearly seven metres wide and can weigh almost 1400 kilograms.
Manta rays are relatively solitary creatures. They do not form actual schools but they are often found in areas that provide rich food sources. Manta rays, which lack a sting in their tail, are not dangerous to humans except through defensive actions. They are very powerful and when startled can react violently. However, their primary reaction is to leave.
Click here to view the 'Picture of the Week' archive.